Supported sports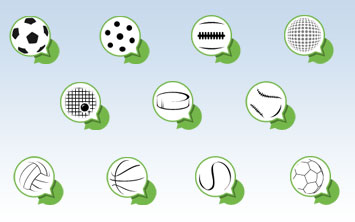 Tymuj.cz helps you organise any sport team!
We are prepared for any team activities where cooperation, support and clear management is neccessary. We are fans of professional football players, tough rugby players, synchronized swimmers as well as elderly people engaged in any sporting activity.
Tymuj.cz is suitable for team sports
Football, ice hockey, floorball, futsal, volleyball, basketball, handball, hockeyball, lacrosse, softball, in-line hockey, rugby, cricket, korfball, water polo, curling etc.
It can be used by sport teams or training groups in individual sports
Athletics, tennis, table tennis, skiing, martial arts, triathlon, cycling, fitness, swimming, biathlon, figure skating, canoeing, rowing etc.
Thanks to Tymuj.cz you can organise other sport activities
Bowling, paintball, petanque, darts, minigolf, aerobics, table football etc.
Find out how Tymuj.cz can help YOU organise sports activities using special functions.