Key functions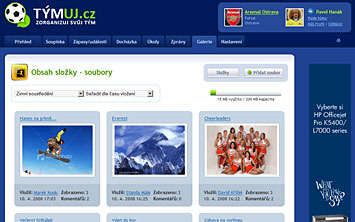 Key functions
Creating a team page is very easy. Within a few minutes your online team space will be fully available to you.
After you fill in all your reagistration details, you can invite team mates. Then you just start entering your first events - matches, trainings, celebrations etc.
You can start using all the functions immediately, even though you will be editing the content as you go and as the events come.
The application includes many useful functions. They key functions are:
Team choice - membership in a number of teams under one account
News - a clear overview of future events and recent team activities
Articles - write articles for all team members to read
Line-up - a list of members and guests including their contact details and information for the team
Matches and events diary - a list of all team activities, entering one-off or repetitive events
Attendance - attendance/absence monitoring
Tasks - activity plan for individual members
Discussions - team discussion board
Email hub - sending important information via email
File administration - manage the photogallery and other files
Video, audio - viewing different formats directly in the application
Settings - team logo, season settings, etc.
Opinion poll - get fellow teammates to vote on topics that affect the team
Data export - for example into Excel
Print - easy overview and forms print settings
Public web - possibility to view the team page even by people without team registration
Detailed information is available in individual tabs, see the following parts of the menu.